Born in Kiev in 1898, Golda Meir grew up in The United States from the age of 8 until the age of 23 when she moved with her husband Morris Myerson to what was then British Mandate Palestine. For the first few years they lived on Kibbutz Merhavya. Golda became an official of the Histadrut Trade Union upon moving to Tel Aviv in 1924.
Golda Meir took on the position in the Jewish Agency as head of the Political Department in 1946 replacing Moshe Sharett. This position made her the chief Jewish liaison with the British.
Very involved in fund raising in the United States to help pay for the costs of the Israeli War of Independence, Golda soon became one of the most compelling and convincing spokespersons for the State of Israel.  She was a true Zionist and completely committed to the State of Israel. Golda Meir  also fought to solve the issues of the Country like employment, housing and immigration as strongly as she campaigned across the globe for the Zionist cause and the State of Israel.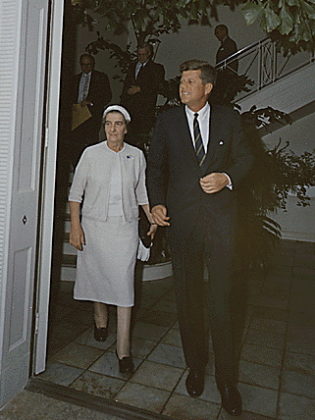 In 1948 she became Israel's first Ambassador to the Soviet Union. Golda returned to Israel in 1949 when she was elected into the Knesset and served  as Foreign Affairs Minister. When Prime Minister Levi Eshkol died in 1969, Golda became Israel's first Woman Prime Minister.
At the end of the Yom Kippur War Gold Meir resigned as Prime Minister. She died in Jerusalem in December 1978 at the age of 80 and was buried on Mount Herzl.